This training is currently done. A second workshop will be available in 2024.

Get on Board Training
Nonprofit Leadership Communications: Aligning Board & Staff
What to know if you are nonprofit staff, currently serving on a nonprofit board or have thought about serving on a nonprofit board.
Speakers are Cheryl Taylor of Taylor Leadership and Anthony Juliano of Point Six Four.
When? Monday, September 25.
**Two identical classes will happen on this date. First is from 10 am to 12 noon. The second class takes place from 5:30 pm until 7:30 pm. You choose the time that best works with your schedule.
Food? This does include a light meal, drinks.
Cost? Cost per person is $15. This includes an hour and a half training, food, Q & A, and networking time.
Where? This training takes place at the Community Room at the LaGrange County Community Foundation. Address: 0045 N. 250 W., LaGrange, IN.
Limit 30 per class. Space is limited!
Event has Ended. Next event will take place in 2024.
Training Overview: Nonprofits look to their boards of directors to focus on governance and provide high-level oversight. At the same time, board members generally rely on the nonprofit's staff leadership to execute the organization's day-to-day priorities and steward resources in a way that maximizes its impact. While these relationships are usually collegial and at least somewhat effective, there can be significant room for improvement when it comes to how organizations communicate with their boards--and vice versa. And often, the gap between effective and ineffective communication can represent the difference between an organization that achieves its vision and one that falls short.
This session, designed exclusively for nonprofit board and staff leaders, will address the disconnects that often hold organizations back and outline strategies for more effective board/staff communication. Brought to life with real world examples, and rich with practical information, this session will inspire attendees to closely evaluate communication between the board and the organization and implement new methods for working together more collaboratively.
Outline
Introduction

Understanding the unique dynamic between boards and nonprofit leadership: Why collaboration is critical, and where many organizations fall short

Best practices for managing expectations

What boards should expect from the organization

What the organization should expect from its board

Strategies and tactics

Making the most of board member onboarding, board evaluation, and executive director performance evaluations.

Agreements and protocols to promote collaboration

Communicating effectively in board meetings- and between board meetings.

Strategies for approaching difficult conversations and other high-stakes interactions

Wrap up, Q&A, food
Printable Version of the Session Overview: /media/uploads/0/2633_Printable--Training-Overview.pdf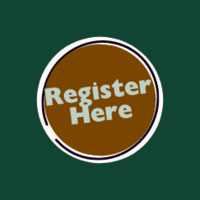 Speaker Bios
*Cheryl Taylor of Taylor Leadership Consulting
Cheryl Taylor offers strategic consulting to philanthropic and nonprofit organizations. Her work is focused on executive and rising leader coaching, leadership training and nonprofit capacity building. Utilizing lessons learned from decades of philanthropic experience, she supports charitable organizations as they engage in planning, program development and implementation, program evaluation, and board governance.
*Anthony Juliano of Point Six Four
Anthony Juliano is Vice President/General Manager at Asher Agency and the Founder of Point Six Four Consulting and Training. He is an experienced speaker, trainer, writer, and marketing and communication strategist, and he focuses on a variety of topics, including communication, marketing, branding, productivity, and social media (with a specific focus on LinkedIn). Anthony has taught at four colleges, served as a keynote speaker, presented at international conferences, delivered a TEDx presentation, completed five marathons, and jumped out of a perfectly good airplane. He lives in northern Indiana.