The Community Scholarship Program includes more than 48 scholarship funds supporting students pursuing higher education. Each scholarship has its own unique criteria and requirements, however, students must complete a common application to apply.
Scholarship awards can be used for educational expenses. Award payments are made directly to the school after the recipient completes and submits a scholarship voucher.
To identify Community Scholarships for which you may qualify, please visit our Community Scholarships and Frequently Asked Questions pages.
Applications will be open soon in December for the 2021 - 2022 school year.
Deadline to apply: February of 2022
---
---
Lilly Endowment established the Lilly Endowment Community Scholarship Program to help raise Indiana's level of educational attainment and to leverage further the ability of Indiana's community foundations to enhance the quality of life for local residents. Since the program started in 1998, 39 students from LaGrange County have received the award. The scholarship is awarded to one LaGrange County student who exemplifies commitment to character, service and academics.
Deadline to apply: September 15, 2021
The 2021-2022 Lilly Endowment Community Scholarship Application opens July 30, 2021.

---
---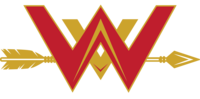 The Westview Scholarship was established to benefit all graduates of Westview Jr.-Sr. High School pursuing postsecondary education who have graduated within the last two years and completed at least a semester a college, university or trade school. A one-time scholarship payment of $1,000 will be made payable to the college, university or trade school on behalf of the student.
Deadline to apply: Applications accepted on a rolling basis

---
If you have questions, please contact Scholarship Manager, Laurie at lsherck@lccf.net.