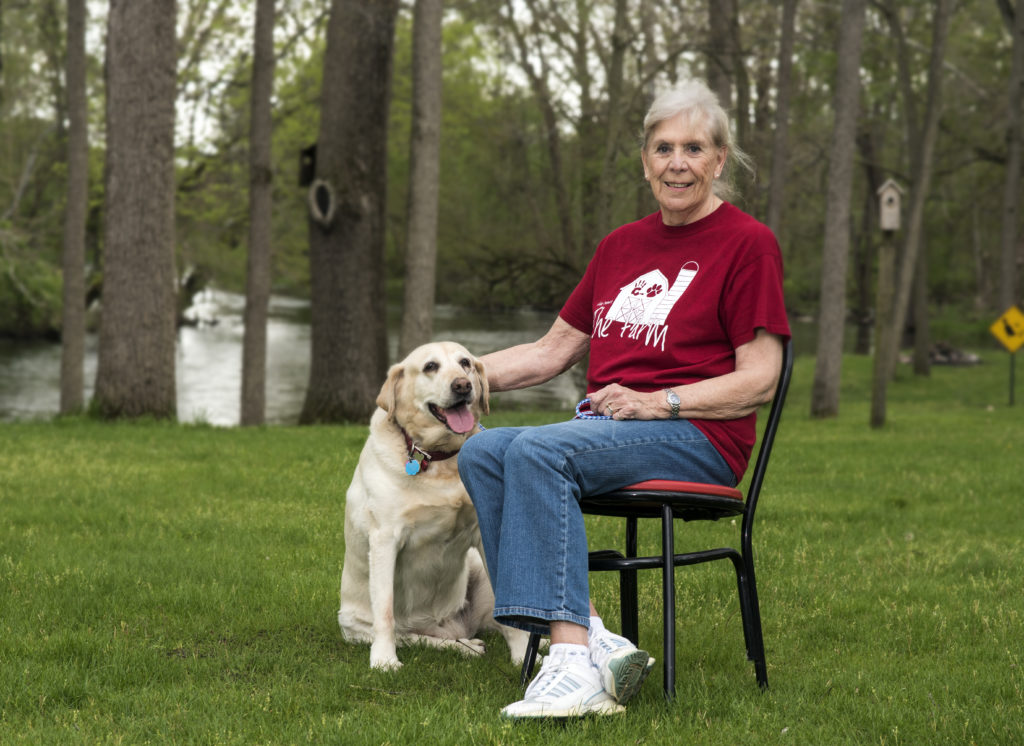 Howe resident Marge Malone picked up her local newspaper and read a front-page story of what has become too common in northeast Indiana: children suffering in the aftermath of their parents' methamphetamine addictions.
The children might not have food or a bed. They could be sharing a couch with their siblings. For some it's just a sleeping bag, with dirty plates and animal feces around them. In the end, the children move into foster care, taking with their weight of trauma.
"I knew at that moment what I had to do," says Marge. "I heard a voice say, 'You know how to fix this.' It was clear I needed to do something," she adds.
A successful business owner, a nonprofit founder and a community leader, Marge leapt into her next venture. Her idea was to create a neutral place for foster children to find solace and counsel through the companionship of animals. In 2015, she called a committee together to help children in foster care.
Out of the committee, came the Farm Project, a faith-based initiative whose mission is "to provide a safe, nurturing and restorative place for children in need through animal companionship and other therapeutic methods."
As the founder of Ark Animal Rescue, Marge knew the special connection between children and animals. The Farm Project's mission will be to work with local agencies, such as the Department of Child Services, and local foster families, to provide a calming environment where children can meet with their parents on approved visits and can receive therapeutic care through companionship.
The nonprofit rallied its supporters and purchased land on SR 9, just north of LaGrange. In 2018, the Community Foundation awarded the Farm Project a $25,000 grant to support the construction of a foster home. A licensed foster family will live in the home, and provide a place for children who need immediate placement. The next phase is to build the barn at the site, with several meeting rooms.
At age 86, Marge says her work with the Farm Project is almost done and she will be glad to charge the next generation of leaders to continue the fight and create a better tomorrow.
"There's evil in this world. You can't ignore it," says Marge. "We want to give them back their childhood and normalcy."
To help Marge with her passion, make a gift to the Caring Community Fund.