Community Foundation hosted a reception on Tuesday, Nov. 15, to recognize recipients of the $93,384 awarded from its Fall Community Impact Grants Cycle.
More than 25 nonprofit executives and representatives gathered along with Community Foundation board members, volunteers, and staff to celebrate.
The Community Foundation awarded grants to sixteen nonprofit organizations during the fall grant cycle. Each nonprofit organization shared a brief presentation about their upcoming project and the mission of their organization.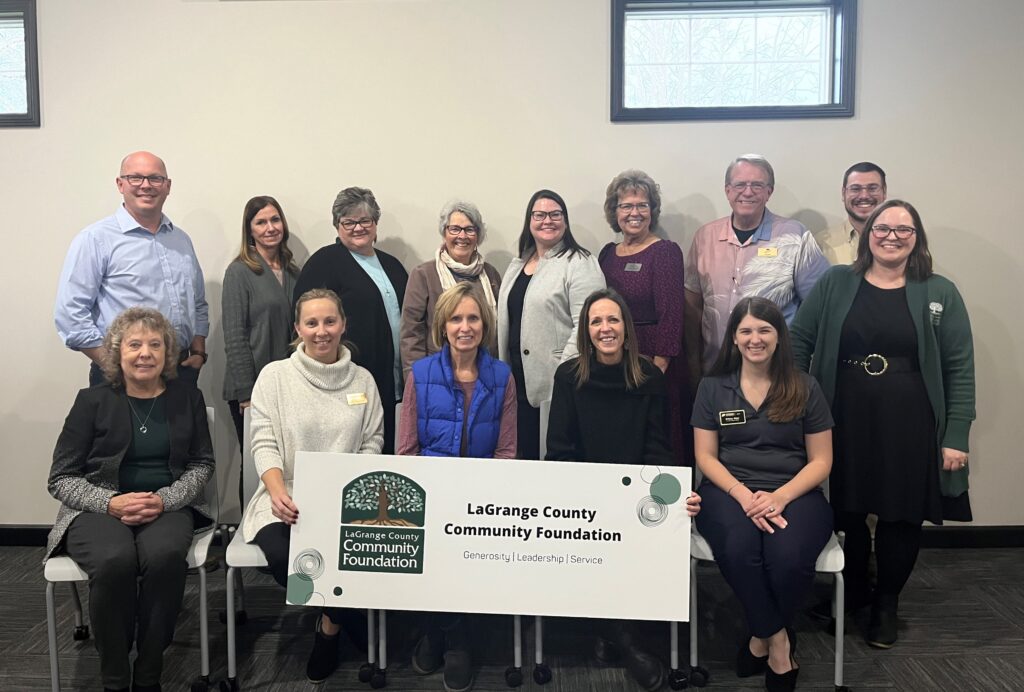 The Community Impact Grants are made possible by the generosity of donors who give to the unrestricted and field of interest funds at the Foundation.
For over 30 years, the Community Foundation has remained committed to its mission of "inspiring and sustaining generosity, leadership and service in LaGrange County." The Community Impact Grant Program supports grants in six interest areas: arts and culture, health and human services, recreation, environment, community development and education.
Through our grantmaking program we are able to ensure a lasting legacy for our funders who have made a long-term commitment to support positive growth of our nonprofit community in LaGrange County. We are honored to support many deserving nonprofit organizations who are improving the quality of life in our community and helping meet critical and unmet community needs.

Octavia Yoder, Executive Director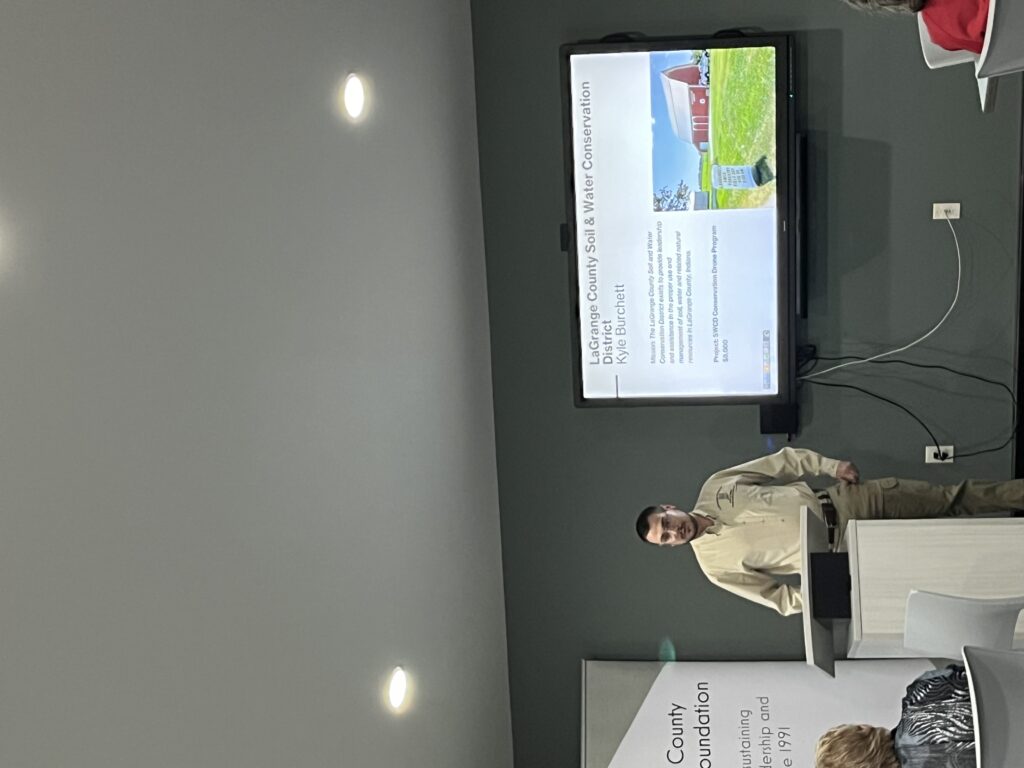 The 2022 Fall Community Impact Grant recipients include:
Agape Child Care Ministry, Agape Professional Development and Cleaning Support, $10,000;
Agape Missions of LaGrange County, Agape House Ministry Recovery, $10,000;
Cancer Services of Northeast Indiana, Client Advocate and Client Services Program for LaGrange County, $3,500;
Clothes & Food Basket of LaGrange County, Hungry No More, $7,500;
Community Harvest Food Bank of Northeast Indiana Inc, LaGrange County Farm Wagon Mobile Pantry Program, $2,000;
Community Improvement League of South Milford Indiana, resurrecting/rebuilding the military memorial monument, $10,000;
Elijah Haven Crisis Intervention Center, Inc., Amish Domestic Violence/Sexual Abuse Education, $2,809;
Hoosiers Feeding the Hungry, "Meat" The Need, $2,000;
Junior Achievement of LaGrange County, Elementary Programs, $3,000;
LaGrange County Soil & Water Conservation District, SWCD Conservation Drone Program, $8,000;
LaGrange Night to Shine, Night to Shine, LaGrange County, $5,000;
Mad Anthonys Children's Hope House, Overnight Accommodations for LaGrange Families $2,000;
Purdue Extension LaGrange 4-H Youth Development, Youth Programming with the Blender/Spin-Art Bike, $3,075.00;
Ronald McDonald House Charities of Northeast Indiana, Ronald McDonald House Programs for LaGrange County Families, $2,000;
Shore Church FBO Shipshewana Ministerial Association, Shipshewana Ministerial Association assistance fund, $2,500; and
The ARC of LaGrange County, Arc's Summer Discovery Program, $20,000.
Each year, the Community Foundation seeks proposals for charitable projects and programs that help local nonprofit organizations provide services in LaGrange County. The Grants Advisory Committee reviews the submitted grant applications and makes recommendations to the Board of the Directors who approve the grant awards.
For more information on Community Impact Grants or to apply visit: Community Impact Grants Information.