Kamryn Miller of Westview Jr. Sr. High School was suprised on Dec. 5, 2022, with the announcement that she was the 2023 Lilly Endowment Scholar.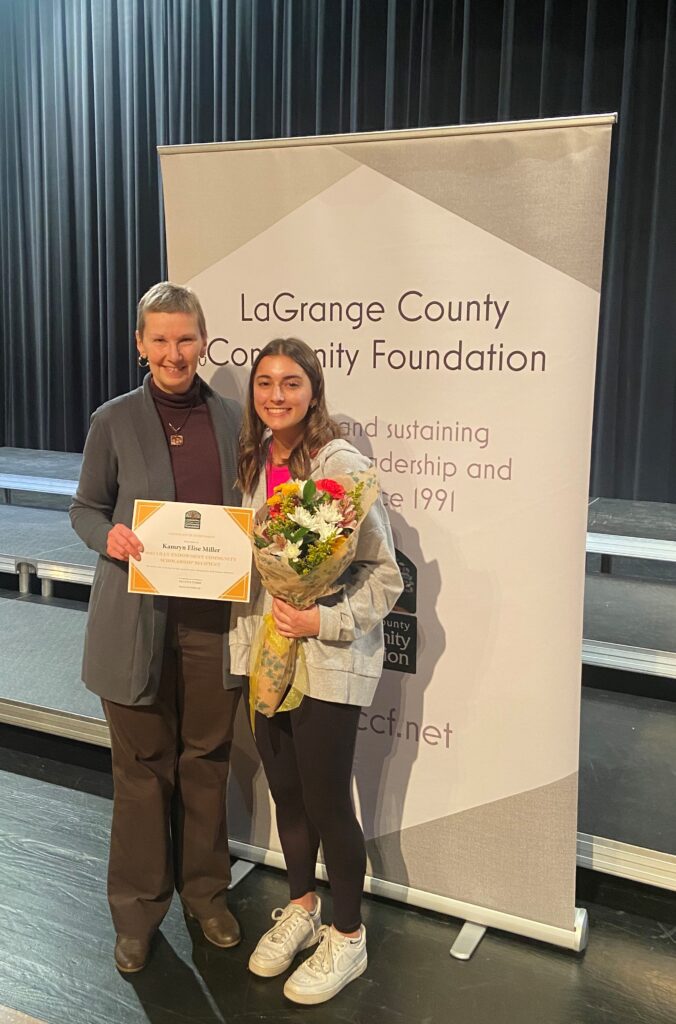 Kamryn demonstrates many of the qualities we seek in a future leader motivated, hard-working and engaged in her school and community. The selection committee was impressed by her service to her community and passion for her career goals.

Octavia Yoder, executive director of the LaGrange County Community Foundation
Kamryn plans to attend Bethel College and pursue a career as a mechanical engineer. She is the daughter of Brian and Brooke Miller of LaGrange.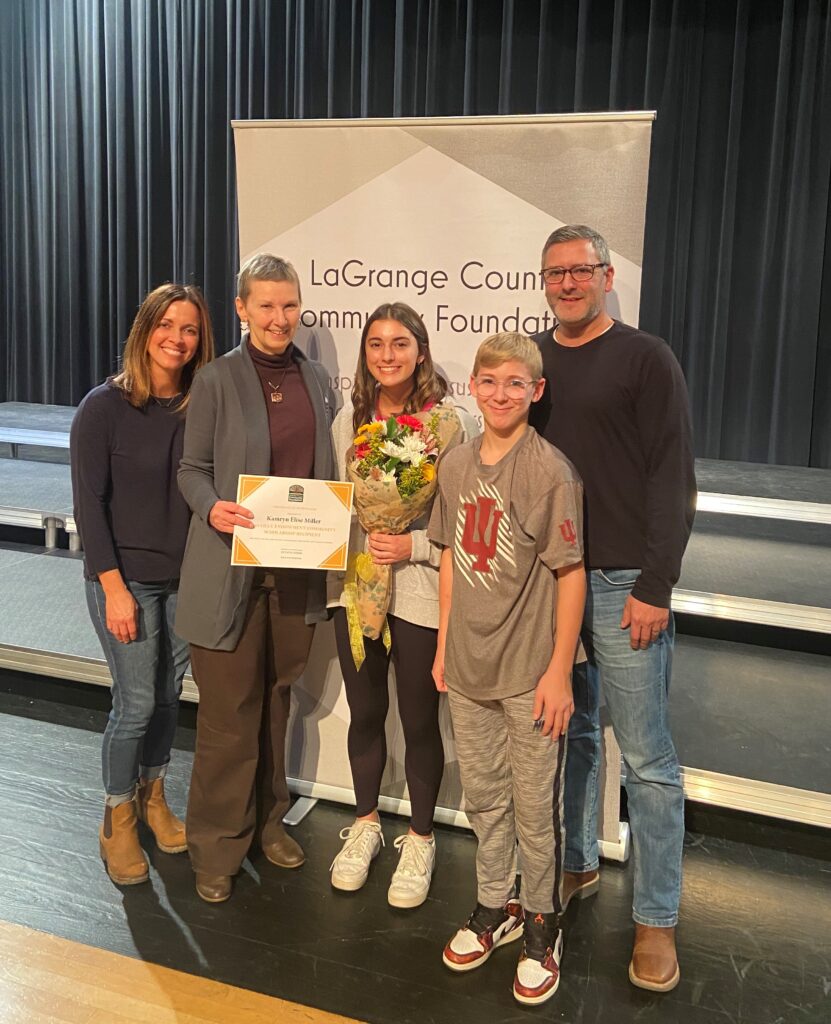 This year 34 applications competed for the Lilly Endowment Scholarship. Five students were invited to the finalist round for a personal interview. After the field of applicants was narrowed down, nominees were submitted to the statewide administration of the Lilly Endowment Community Scholarship program, Independent Colleges of Indiana, for the selection of scholarship recipients.
Finalists included Manisha Ramachandran of Lakeland High School; Ella Clark, Ethan Hibbs and Paige Riegsecker, all of Westview Jr.- Sr. High School. Each of the finalists will receive a $1,000 four-year renewable scholarship from the Lambright Leadership Scholarship Fund established by Kevin and Carrie Lambright in 2013.  
The Foundation is honored to nominate a LaGrange County student for this prestigious award. We are grateful Lilly Endowment continues to support future leaders and makes dreams possible for our young students.  Selecting a nominee is a difficult process based on many factors. The committee is impressed by the exceptional scholars in our community.

Octavia Yoder, executive director of LaGrange County Community Foundation